Episode 72 – Next Gen Specs and Pricing Leaked, Respawn Head takes over EA DICE LA
recorded on Jan 3, 2020
Headliners
Welcome to the year 2020 everyone!
Our biggest story is a rumor about the next gen system specs, always take with a grain of salt: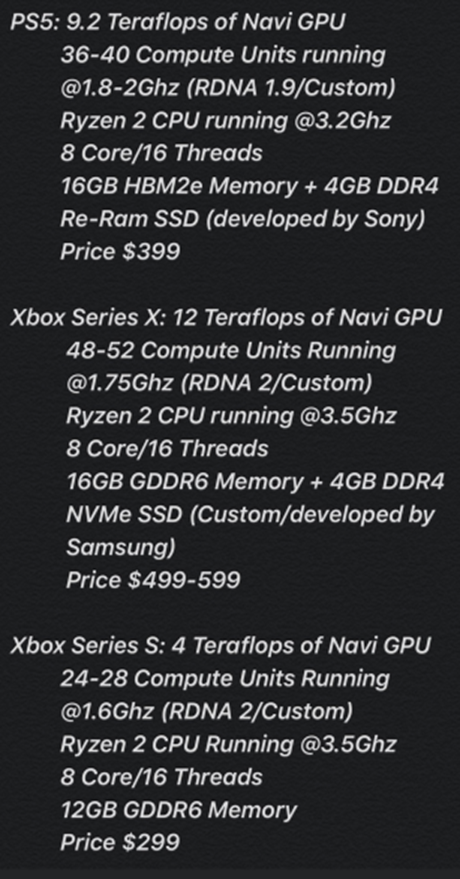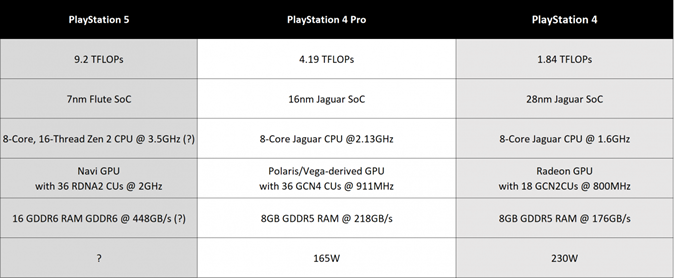 Well-known League of Legends streamer and pro player "Remilia" (Maria Creveling) passed away at the age of 24 last Friday. She allegedly passed peacefully in her sleep. The specific cause of death has not been reported anywhere I can find.
A well known streamer, and first woman to compete in the LoL Championship
Little Bits
Vince Zempella, head of Respawn, will take over the lead at EA DICE LA studio (GameSpot)
The LA studio of EA DICE is mainly a support studio for DICE Stockholm for Battlefield
Zempella wants to rebrand the studio and have them create an original game
Rapid Fire
New teaser trailer for the Joker in MK11, looking great. He's being added the 28th (siliconera)
From Software confirms Elden Ring is aiming for June release window (JackofallControllers)
The Nintendo Switch officially sold 49.79 million units surpassing the Xbox One and SNES
(JackofallControllers)
Red Dead Redemption 2 has been listed for Switch….take with caution (nintendosmash.com)
The FFVII Remake demo has leaked and there is a reference to some PC code (PCGamer)
The demo has now been removed from PS Store and was about 22GB and an hour long
Could be an upcoming Nintendo Direct showing off the final Smash DLC character this month
Sony is teasing "The Future is Coming" at CES on Monday and something about PS5 (Sony)
This tagline is significant because the PS4 tagline was "See the Future"
More fuel to the fire is that Cory Barlog will be at CES for the first time
Upcoming Releases and Deals

Darksiders I and II and Steep are free on Epic games store until tomorrow (PCGamer)
PlayStation Plus games for January are Uncharted: The Nathan Drake Collection and Goat Simulator and they are available on January 7th (Sony)
GTAV as of right meow on Xbox Game Pass console version (Xbox Game Pass Twitter)
Rumor Mill
Next gen system spec rumor for the PlayStation 5, Xbox Series X and S have been circulating
This comes from a well known leaker/data miner and lines up with previous leaks/rumors
RedGamingTech has some more info stating PS5 is closter to 10.5TFlops targeting 11

He also points out that the documents state a 1TB SSD NVMe @ 2.5GB/s
The boot time is less than 4 seconds and the DualShock 5 has an LCD screen
The console also has the capability to connect to Wi Fi 6 (802.11ax)

Part of this rumor is the system having a Gen0, Gen1, Gen2 architecture

Gen2 fully utilizes power of PS5, Gen1 emulates PS4 Pro, Gen0 emulates PS4
There is also another rumor that the DualShock 5 will be revealed in early Q1 2020 and that pre-orders for PlayStation 5 will go live in March (@PSerebus)
There is a rumor circulating that Sony is in talks to buy Zenimax and that Starfield is cancelled
I highly doubt that this is true and would be shell-shocked if this happens
Let's Argue
Do these new rumors/leaks make sense for the next gen systems?