Highly Anticipated Games for Early 2019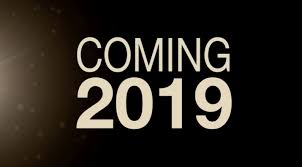 It's a new year so that means we have an entire year of great games set to release, with some highly anticipated titles finally set to come out this year. Business Insider recently released an article discussing the most anticipated games set to release early this year, in their opinion so I thought why not take a look at these and have our own discussion.
The first game on their list was the remake for Resident Evil 2, which will be releasing for both Xbox and PlayStation Consoles as well as on PC. This game is full of nostalgia for a lot of gamers, I surely remember playing this when I was younger. I would say this is definitely an anticipated game coming out this year, however I do not think it will make too many waves in the community as it is just a remake and we have a ton of new content coming out this year. I do look forward to reliving this game and jumping when those dogs try attacking me again though especially since the expected remaster does look amazing graphically.
The next game on their list is Kingdom Hearts 3, which I will say might be the most anticipated games of this year for a lot of people. I always had an Xbox growing up so the only time I was ever able to play the previous games in this series were at friends houses, but I always did have a good time. Fortunately that is no more and this game will release for both PlayStation and Xbox. I am very excited for this game to release later this month and I know many others are as well.
The third game on Business Insiders list was Anthem which is right up there in anticipation with Kingdom Hearts. This game looks amazing and will release for Xbox, PlayStation and PC. This game has gained a large amount of hype since E3 last year and I expect it to have huge numbers in sales upon its release. One thing that does worry me though is that EA is making this game and I feel that they sometimes sacrifice gameplay for release time at the players expense. I will definitely be playing this game though so be on the lookout for a review.
The next game to make the list is Crackdown 3, which has been in development for quite some time and has seen its share in setbacks, hopefully this means a great game will release. This game will release for Xbox and PlayStation and boasts the ability to be able to go wherever you want. As long as we don't see another setback this should be another fun release of this year.
Metro Exodus is another highly anticipated game for 2019, this is the newest game in the Metro series where the player will finally leave the underground. I think the idea of leaving the underground will draw in a large crowd for this game. This game will release on Xbox, PlayStation and PC so all kinds of gamers will get to experience the aftermath of the nuclear fallout.
Devil May Cry 5 is finally set to release early this year so that means it is time to get those style points up while fighting off demons. I don't think this game will draw as large of a crowd as games like Anthem, but DMC has a large fan base and these players will surely support this game in anyway they can. This newest addition to the series seems like a lot of fun and I cannot wait for its release.
The Division will finally see its sequel early this year with the Division II. This time we are heading into Washington DC for some fun multiplayer times. The gameplay became quite repetitive in the first Division, though I still had fun. I personally cant wait to team up with my friends and draw a bounty on our heads as I found that was the most fun I had in this game, and if you make it out alive you can get some good loot.
Sekiro: Shadows Die Twice is the newest release from the creators of the Souls series. I imagine that this game will not be a best seller however it is going to be highly anticipated from the fans of the Souls series. The only reason that I do not believe it will not compare with other games is that the difficulty level is high and a lot of gamers just aren't up for the task, to that I say "Get Good". I cannot wait for this game as I love the Souls series and another game that will make me throw my controller is just what I need. This game will be available for Xbox, PlayStation and PC so we can all enjoy yelling at our screens together.
Days Gone is the last game that made their list but is definitely not the least anticipated game on the list. This game is a PlayStation exclusive zombie game, but you do get a sweet motorcycle. This game is definitely going to be a good addition to PlayStations list of exclusive titles.
It looks like the beginning of 2019 is surely going to dig into our pockets with some highly anticipated games being released. Let me know what games you are looking forward to in the comment section and thanks for reading!