Highly Anticipated Games That Are Not Yet Released
(As of August 1, 2018)
2018 is a very good year for games. There are tons of cool games that we can already play, but at the same time the end of the year is packed too. So if you want to play some cool games for the remainder of this year, here are some of the titles you need to look forward to.
Red Dead Redemption 2
The GTA series from Rockstar is amazing, and Red Dead Redemption 2 is definitely going to bring in front some unique ideas and changes to the table. What you will love about this new entry is that it acts as a prequel, but it also comes with unique game mechanics and features. Plus, we didn't have a very good western game for quite a long time, so this may very well be a good one.
Super Smash Bros. Ultimate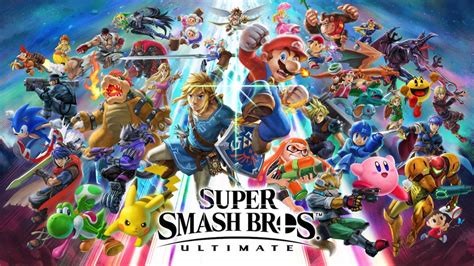 People love Super Smash Bros in general, so having an Ultimate version with dozens upon dozens of characters is exactly what we need in this regard. The thing to realize about Super Smash Bros. Ultimate is that it blends all the cool experiences and benefits you would want in a very good experience.
Marvel's Spider-Man
Just like Red Dead, Marvel's Spider-Man strives to offer an experience we always wanted, but we never had. The Spiderman game looks stunning and it comes with some new ideas that work extremely well. All in all it's just a fun and rewarding experience for you to enjoy.
Battlefield V
Battlefield is a very good game series and it explores various eras too. What you will love about this new one is that it goes back to WWII. It will also come with a battle royale game and in the end that can be a very good thing to have.
Forza Horizon 4
Forza Horizon 4 brings the same old horizon madness, all while changing the setting to Great Britain. There are some other things to notice here such as the great graphics, the focus on a variety of car types and so on. All of these things add up to bring you a pretty impressive and exciting set of mechanics.
Shadow of the Tomb Raider
Shadow of the Tomb Raider wants to finish the modern Tomb Raider trilogy. And it has all the stuff that it needs from something like this. It's interesting, exciting and it definitely brings in front some very rewarding results and benefits in that perspective.
Assassin's Creed Odyssey
Even if we didn't expect a new Assassin's Creed, we are getting one. And the interesting thing is that they are finally exploring Ancient Greece. This was a setting that a lot of people wanted to check out, and it's safe to say that the title will be a blast to play.
In conclusion, there are lots of highly anticipated games that you can play this year. You should consider checking them out right away and enjoying them. Give them a try and you are bound to like these titles quite a bit when they come out later this year!