Xbox Live Gold, Is It Worth It?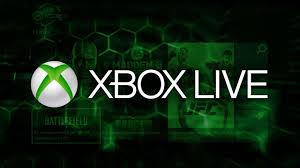 It's the age old question, or argument depending on who you are, is Xbox live Gold worth it? The short answer, yes. However just give me a few minutes of your time to convince you why.
To start off lets lay the ground work Xbox live gold is not free, the silver membership is but if you really want to utilize your Xbox it is worthless. The cost of a gold membership is 60 dollars a year, this is the same as a PSN membership so if you plan on using a console to game no matter what it will cost you 60 dollars a year. Without getting into any exclusives of each console let me go over every benefit that having a gold membership awards you.
The most used benefit of a gold membership is obviously the ability to play online games with your friends; any game (with online capability, which is most), any time, anywhere (with internet access). Not only can you quickly connect with your friends or strangers, but you can also talk using a microphone in the game with them. If game chat is not your forte don't worry a gold membership entitles you the ability to start a party with up to 8 of your friends. This party can be private or open and it allows you to talk to your friends no matter what you are doing. A friend could be playing Fortnite while you play Overwatch and you can still have a meaningful conversation. Definitely worth the money if you have friends long distance who also love gaming.
Another great benefit of a gold membership is the Games with Gold program. This program is amazing not only does it give you TWO free Xbox one games each month, but these are actually good games that are worth playing. But wait there's more! You also are able to download the Xbox360 free game of the month as well, so that puts you at three free games a month that you can play forever as long as you have a gold membership. Believe me there has been some great titles over the year. If you are looking for more information on this be on the lookout for my future articles on the games with gold program, I will try to put one out every month detailing each game that is going to be released that month.
Now I hear you, not everyone loves great free games such as Halo 3, Gears of War, and Assassins Creed, I mean I love them but you know some people are weird. If that is the case then you should check out the myriad of deals available to gold members. The deals are ever changing and you can always snag up a good game at a great price!
I know that 60 dollar price tag might keep some people away from the joy of casual console gaming but if you have a family there's another perk of a gold membership that is almost too good to beat. Every single account linked to an Xbox can use a single gold membership. "But Joey there are 10 people in my house", cool they can all use the same gold membership. Even if you have separate Xbox's, as long as they all make the main console their home they can share gold.
Overall having a gold membership is an essential if you plan to play xbox. I have had an xbox for over 10 years now and I have always had a gold membership and I would never go back, its an awesome service and a great way to spend time with your friends doing what we all love, gaming. I know this way seem like I am a shill for Xbox but I just wanted to express my love for the program that has given me so many years of joy, and I hope it can give you joy too. If I had to give a TLDR for this article it would be simple, Xbox live Gold membership is worth it. I hope you enjoyed this article and if you disagree with me comment below and we can argue. Thanks for reading!