Is 4k Gaming Worth The Hype?
4k gaming is a novelty and for some people it's actually the way they play. But while most people play games at 1080p and enjoy them, is there a real need for 4k gaming? That depends on a variety of factors, as you can imagine.
The first thing you need when it comes to 4k gaming is a powerful computer or a console. Computers are pretty powerful and most of them will support gaming in 4k if need be. But in the case of consoles things are not as simple. Consoles are created specifically for gaming and they also have to be accessible in pricing. That means you will not get a very good value if you purchase an inexpensive console.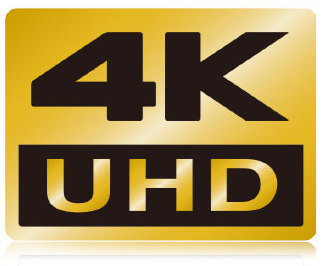 Nowadays the best console you can get for gaming in 4k would either be PS4 Pro or the Xbox One X. Even if the latter is a bit more powerful because it's newer, there are problems with pure 4k gaming in both cases. They end up scaling to 4k, you don't have a native 4k experience and that is obviously a problem for the type of person that wants accuracy and great gameplay too.
The problem also comes with TVs too. If you want 4k gaming you need to invest in a TV that offers you such capabilities. With a plethora of TV options, not all of them are 4K and even less will bring you the ultimate value for the money. You can end up paying a lot of money on a console and TV just to play your games.
Plus, not all games are actually making the most out of the 4k resolution. Some of them look amazing, true, but many times these games are limited by the processing power offered by these units. It makes sense to use this but at the same time there will be some major challenges for you to consider no matter the situation. That's why you have to adjust and adapt as much as you can because the more you do, the easier it will be in the end.
So, is 4k gaming necessary? It definitely opens up a new perspective and it brings in front a tremendous set of benefits when it comes to quality and value. But what really matters the most is the overall experience. Which isn't exactly a lot better than regular gaming in 1080p. If you already have a powerful console and a good TV then yes, 4k gaming is nice.
However, investing in hardware specifically to enjoy 4K gaming isn't going to be a great idea all the time. It's a nice opportunity to spruce things up and stuff. But it will not give you the type of benefits and value that you would expect. So just try to consider all of that when you want to join the 4k gaming train. It may not be worth it for you. Think about what you want and what you need, then the experience will be super nice in the end.