How-To: Talk To Teammates In Video Games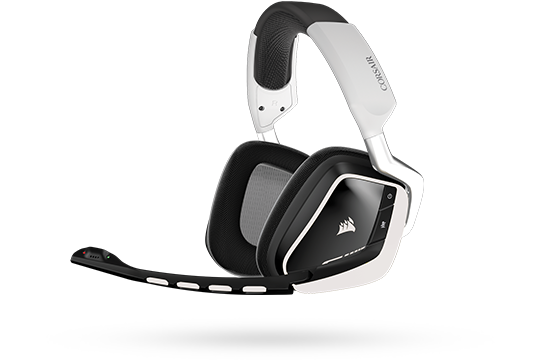 If you want to improve the way you play online games, the best thing you can do is to invest in VOIP software and a good microphone. The reason is simple, team games such as Overwatch or DOTA are all about making sure that you strategize and work closely with your team. If you don't do that, you may not be able to win. Finding the right way to win may be a bit hard, which is why using VOIP solutions will help.
TeamSpeak

TeamSpeak has been around for a very long time. You have lots of free servers for it and you can host a server app and create a group. The app is also free, so you never have to pay for it, which is always a good plus. Unless you get monetary benefits from the app, you never have to pay for it. People use it for MMOs, but it can also be used in any sort of competitive gaming. And it always works a lot better than you would imagine. Setting it up is intuitive, they have a dedicated wizard to help you with it!
Discord

Discord is a new app when compared to others in this list, but it works really well and it has robust features. One of those is the fact that it gives you encryption, in-game overlay as well as direct messaging and multiple channels. You can even run it in the browser if you want, which is a plus. However, with no plugin system and the software being closed source, customization is quite limited. If the goal is to simply communicate and enjoy the experience, this can be well worth your time.
Ventrilo

Ventrilo is basic and easy to use as well. It doesn't require a lot of bandwidth, so in case you don't have lots of bandwidth for VOIP solutions this is perfect. They don't have a Linux client, but it does work on the other platforms. They don't collect any user data, and the communication is encrypted, which is always a good thing to have. They also save the audio recordings and chat communication locally too. Which you can disable if you want, just try to keep that in mind.
Mumble

Fans enjoy Mumble because of aggressive echo cancellation and low latency. Additionally, Mumble has an in-game overlay (which can be disabled). It's an online chat tool and they also have a Murmur app for server-side goodies.
Once you install any of these apps and your microphone, you are good to go. Communication via some VOIP solutions is the best way to improve how you play, and there are lots of tools to help as you can see. Just give any of these tools a shot and you will see how much something like this can help. It's going to be a challenge to get used to one of them. Yet once you do, your gameplay will be better and your team play will improve!